New NeoGlo™ Released for Sale
Neotech Releases NeoGlo™ Transilluminator (Vein Finder)
Valencia, CA: Neotech Products is excited to announce the release of their newest product, the NeoGlo Transilluminator vein finder.
The NeoGlo is a hand-held, battery-powered light that transmits light through tissues. It is used to find veins, arteries and other internal structures. The NeoGlo features LED lights that are cool to the touch for patient safety. It has multiple light settings for user preference–forward-facing white lights, upward-facing white lights, and upward-facing red lights. And it's compact size and ergonomic design was engineered with clinician comfort in mind.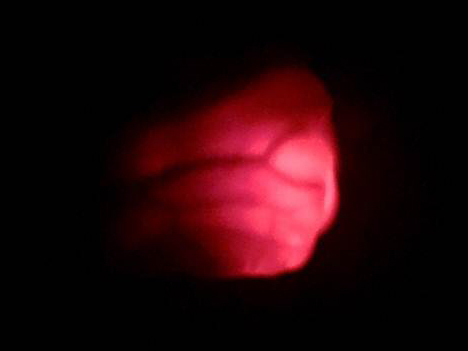 The NeoGlo is available in five colors, blue, rose, white, silver, and black. This adds a personal touch and allows clinicians to choose the color that fits their personality. It is powered by a single AA battery and is engineered to shut off before the lights become ineffective.
"We like to say 'designed with the clinician in mind,' said Neotech Products President, Craig McCrary. "The truth is, clinical input was key to the development. A doctor from Israel presented his original idea to Neotech two years ago. Respiratory Therapists and Registered Nurses then added their input. They told us what they'd like to see in a transilluminator. Next, our engineers showed us what they could do. And together, we developed the NeoGlo into an exceptional and innovative vein finder.
"Our mold makers also offered input," McCrary continues. "Before going to production, we modified the mold to add the lanyard clip. Which is a simple feature that adds value for the clinicians. No other single device offers the features we do for the price; under $100. Plus the NeoGlo is made in USA."
Order your NeoGlo today or click here to download the sell sheet.