Juan "JJ" Torres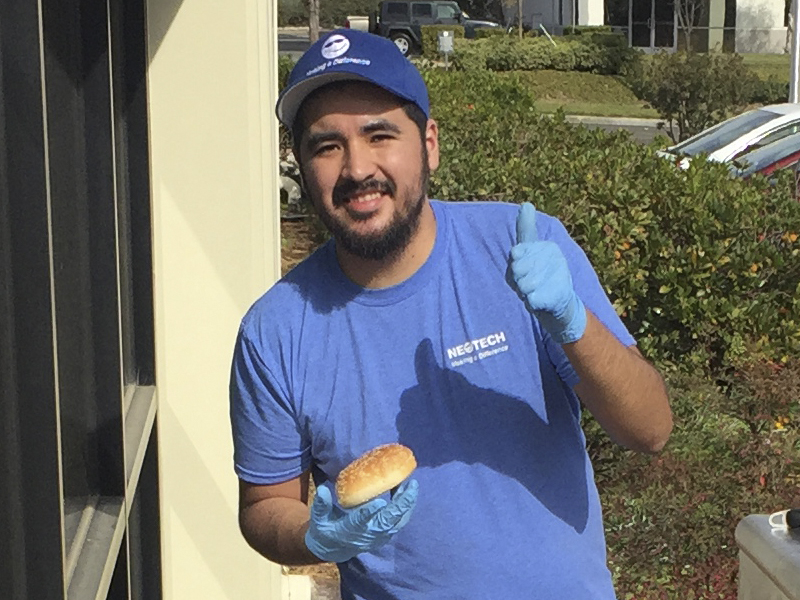 Keeping Product on the Shelf
Neotech maintains a clean, organized and well-stocked warehouse to ensure efficiency. It all begins with JJ.
JJ, as he's known, joined the Neotech team in 2014. He started as the International Shipping Clerk. He stepped up during an important transition period and took over as the Warehouse Supervisor in 2016. In 2018, JJ was promoted to Warehouse Manager, and recently extended is title to Warehouse and Facilities Manager.
"I enjoy working at Neotech because of the possible opportunities," JJ said. " From starting off as a warehouse clerk to being in a management position… Neotech rewards hard work. It's a great place to work at, with great people."
Before coming to Neotech, JJ worked as a central supply clerk, supplying and stocking hospitals with medical supplies.
JJ lives with his girlfriend, Julie, as they plan for a future of marriage and kids. He plays in a recreational softball league and enjoys watching sports; primarily football, baseball, and basketball. As a fan, he's all over the map supporting the San Francisco 49ers, Colorado Rockies, and Los Angeles Lakers.
"Neotech is a fantastic place to work," he adds. "The best feeling is knowing that we're helping babies and children, and Making a Difference in their families' lives. All while loving what we do."