Neotech at NANN 2017
Neotech Exhibiting at the 33rd Annual NANN Conference
If you're here, come see Neotech at NANN, booth 301!
NANN is one of our most popular exhibits. Each year, we look forward to meeting with you and showing off our latest products. This year, we're proud to offer our new NeoGlo™ Transilluminator. Be among the first to purchase this new, one-0f-a-kind vein finder! Buy yours at the show and save with our NANN special!
Of course, we'll have our popular favorites on display as well, including NeoShades, Little Sucker, NeoLead, and NeoBar. And there might be some products you may not know about. Come find out about these little gems that can make a big difference in your unit.
Neotech will also be exhibiting some of our newest innovations in development. Ask us about some exciting upcoming product extensions. Be sure to grab your free sample bag and NICU Nurses Rock buttons!
Neotech at NANN is one of the highlights of our year. We're looking forward to seeing you here!
---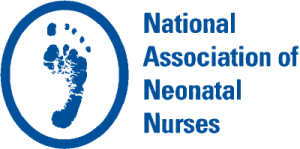 We Are the Voice for Neonatal Nurses
The National Association of Neonatal Nurses is committed to developing and delivering the tools and connections you need to advance your career and evolve the profession. Today, more than ever before, high-risk neonates have a better chance of thriving because of the advances in medicine and the dedicated care they receive. Neonatal nurses are on the front line, providing around-the-clock care for these most vulnerable patients. The National Association of Neonatal Nurses (NANN) stands behind these nurses, supporting and tending to their educational and professionals needs.