New Nasogastric Tube Holder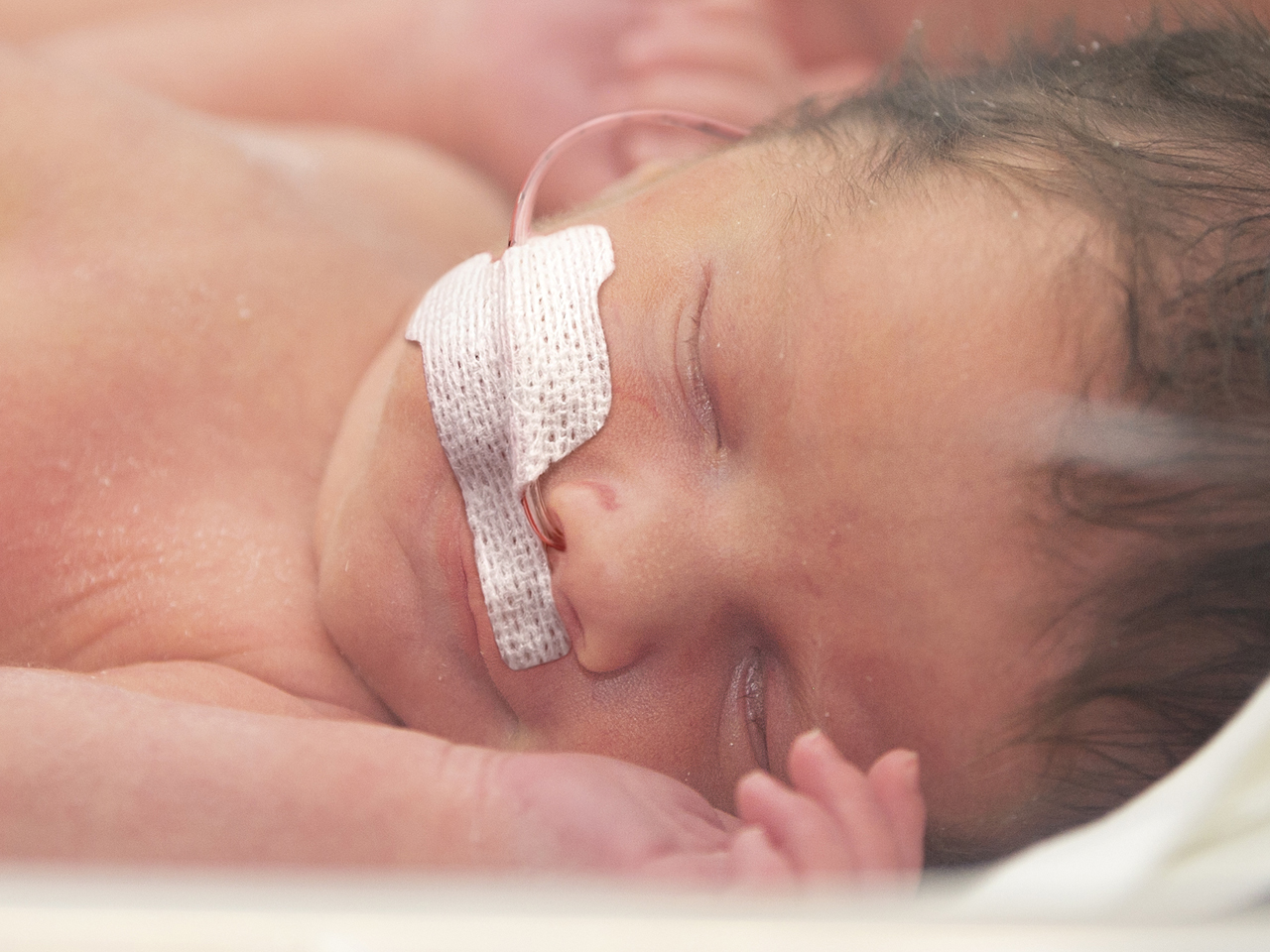 Introducing the NeoSnug Tubing Holder!
Neotech Products announces the release of a new nasogastric tube holder.
The NeoSnug's unique, pre-cut shape goes under the nose and allows clinicians to secure the tubing close to the nares. Like several Neotech products, NeoSnug features a NeoBond® Hydrocolloid base, which is less likely to irritate sensitive skin. The flap secures the ng tube permanently to prevent it from shifting or slipping.
"Current common practice is to use multiple products to secure the ng tube; applying DuoDERM® to the skin, then placing the tube, then laying Tegaderm™ or Hypafix® over that," Inventor Carol Herndon, BSN, RNC-NIC, said. "And nurses often hand-cut them to get the shape they need. I wanted a single use, all-in-one solution that was skin friendly, pre-cut, and extremely secure. The design also helps guard against the infant accidentally pulling out the tube."
The NeoSnug nasogastric tube holder is made in the United States to ensure quality. The non-woven fabric contours to face or body. Neonates and patients with fragile or sensitive skin will benefit from the hydrocolloid base. It also eliminates the need for DuoDERM. There are two per set with left and right holders which allows the clinician to alternate securement on either side of the face.
Neonatal Skin Care
Products that promote healthy skin care are essential in the NICU. Neonates, and preemies are vulnerable to skin injuries. Neonatal skin is 40–60 percent thinner than the skin of an adult. As noted in the Neonatal Skin Care Evidence-Based Guideline, the removal of layers of skin may lead to an increase in transepidermal water loss and skin permeability, which may compromise fluid balance and lead to toxicity from topically applied substances (McNichol, Lund, Rosen, & Gray, 2013: III). Association of Women's Health, Obstetric & Neonatal Nurses (AWHONN) and the National Association of Neonatal Nurses (NANN) both recognize the Guideline.
Try NeoSnug Tubing Holder for yourself! Click here to request your free sample.