About Neotech
Over the past three decades, Neotech has emerged as an essential brand in NICUs around the world. We've also widened our footprint to include medical devices for the PICU, children's oncology, and home health markets. Our groundbreaking products benefit both patients and clinicians as we focus on Making a Difference… In the NICU and Beyond.
Made in America
We're proud to say that Neotech products are made in the United States. We believe that manufacturing our products in the country is good for the economy and benefits customers and patients alike. Our team works hard to build lasting relationships with domestic vendors, which keeps our product quality high.
High-Quality Products
Neotech's cutting-edge research and development team takes its inspiration from medical director and co-founder Dr. Arnold Heyman, who developed several of his own products during years of practice in the medical field. We know that actively practicing professionals have some of the most innovative and useful product concepts. That's why we regularly work with independent inventors to develop some of the most groundbreaking products in the neonatal and pediatric markets.
With such important patients to care for, we wouldn't leave production to just anyone. We make all Neotech products in the United States and build lasting relationships with suppliers and vendors. We also carefully monitor quality control and strive to make the highest-quality neonatal and pediatric products on the market.
Neotech Products is ISO 13485:2016 Certified. Download Certification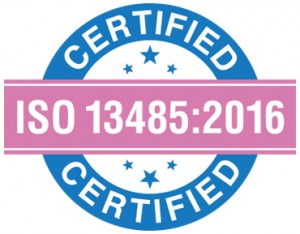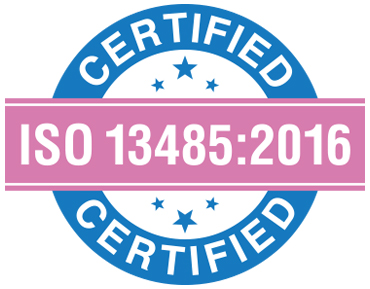 Baby-Friendly Care
At Neotech, we understand that neonatal and pediatric patients need products and devices designed especially for their needs. That's why we've developed a series of products designed to be gentle on tender skin.
Our NeoBond hydrocolloid adhesive strips are a smart alternative to acrylic tape and can sustain long-term attachment. Our EZ-Hold products use NeoBond adhesive to hold tubes in place while allowing for easy adjustments and better visibility.
Whether you're a therapist or a doctor, you know that transitioning young patients out of the NICU isn't always an easy process. We've designed Neotech's products to support the transition to home care, making the process easier for health care professionals, parents, and patient.
Inventor-Friendly Product Development
For more than 30 years, Neotech has taken pride in bringing cutting-edge products to the market. Like many medical professionals, our medical director and co-founder, Dr. Arnold Heyman, developed many products during his years of practice. As a result, we strive to treat all inventors fairly.
At Neotech, we assist inventors with product development, and we never charge you to work with us. We pride ourselves on building positive working relationships and paying royalties on time. Along with the assurance of receiving timely payments, we know you'll take satisfaction in knowing that you've made a difference for clinicians and patients. Have a product idea you want to share with Neotech? Don't hesitate to contact our R&D team.
Customer Satisfaction
We're not satisfied until our patients and their families are satisfied. Over the years, we've changed the lives of countless patients. One young patient, born with a trisomy, struggled to thrive in the NICU. Thanks to her mother's research and advocacy, her care team invested in Neotech's RAM Cannula and helped her transition to home care.
Another infant, born at 26 weeks, spent most of her first weeks of life in the NICU. After receiving a tracheostomy at 4 months old, she now thrives thanks to baby-friendly products such as Neotech's EZCare Softouch, which is designed to hold a trach tube comfortably in place.
At Neotech, we're proud to have developed a brand that's essential in NICUs around the globe, and now extends outside the NICU into the PICU, Children's Oncology, Home Health care and much more. We live out our mission to continue Making a Difference … In the NICU and Beyond.
30 Day Trial Program
Use a product for several days before you purchase. We understand that in today's medical environment, influenced by value analysis and product approval committees, you may require more than one or two samples. Neotech will provide up to 30 days worth of most products for your unit to evaluate. Our trial program allows you to trial a Neotech product with support from our account representatives to ensure that you have success with our product before purchasing. We can even provide in-servicing for select products.
Please complete the form below if you would like to begin a 30 day trial.