The Impact of a Simple Donation in Uganda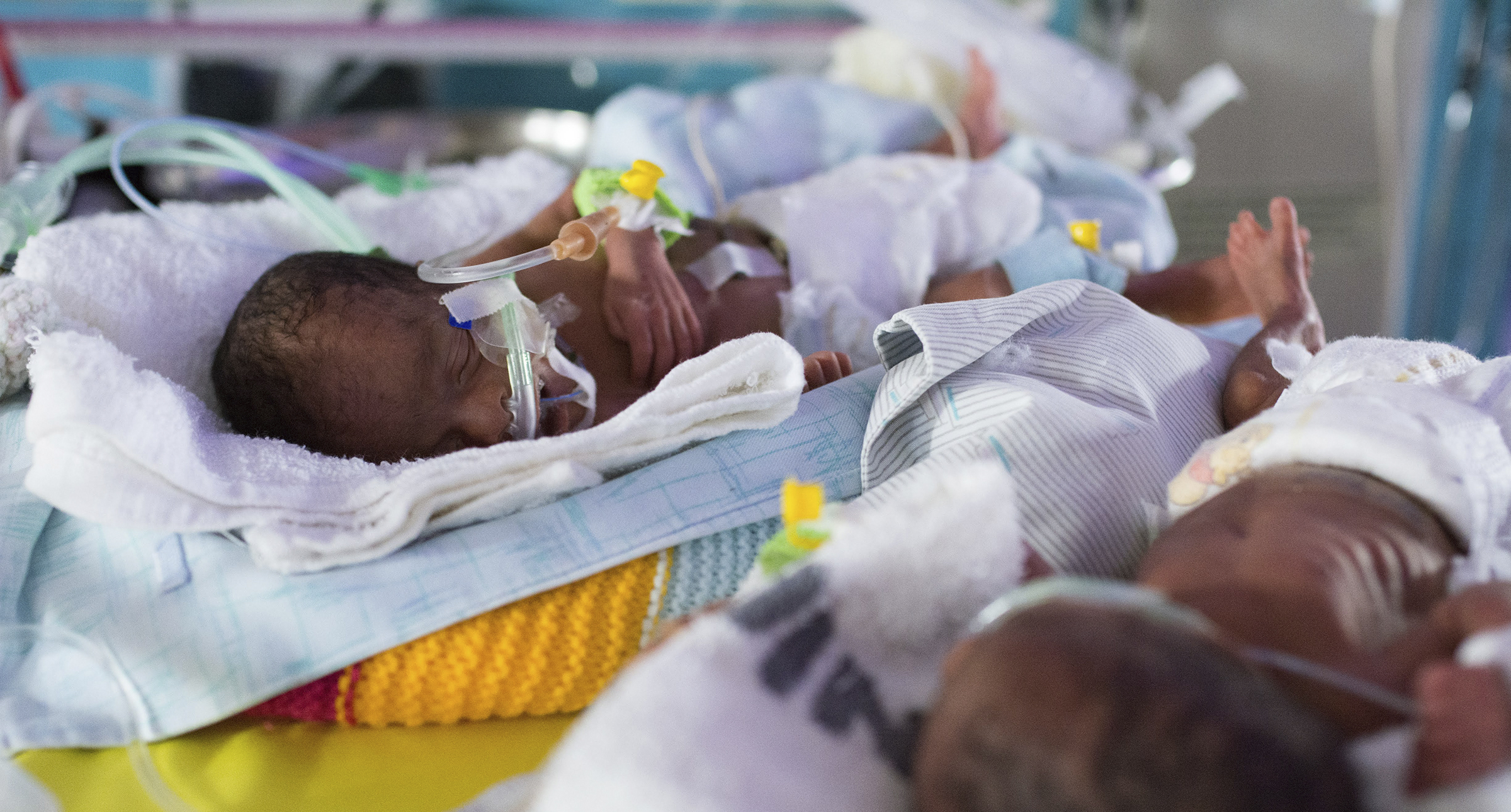 Adara Making a Difference in Uganda
By Heidi Nakamura
Director of Global Health
Adara Development (USA)
Ruth's little chest collapsed in, time and time again, as she struggled to breathe.
This baby girl, only a few hours old, was suffering from Respiratory Distress Syndrome (RDS), which is the most common cause of disease and death for babies born before 34 weeks. Without help, her small body would eventually give up the fight to stay alive.
Luckily for Ruth and her parents, she was born at Kiwoko Hospital in Central Uganda. Through nearly 20 years of partnership, Adara Development and Kiwoko Hospital have worked together to develop a neonatal intensive care unit (NICU). This NICU is now recognized as a centre of excellence by the Ugandan Ministry of Health and provides care to more than 1,200 babies like Ruth each year.
At Adara Development, we have spent the last two decades developing deep expertise in the care of premature and sick newborns. We have joined hands with countless individuals, organizations, and businesses that have the same vision for a world where every person has access to quality health, education, and other essential services, no matter where they live.
Medical equipment used in the developed world, including ventilators and other forms of respiratory support, are usually too expensive and often inappropriate for use in low-resource settings. A simple, yet effective form of respiratory support can be provided in these settings at a low-cost and without the need for electricity. However, many of these systems are improvised and untested, providing inconsistent or inadequate pressure to a baby's lungs. Adara worked with the University of Washington and Seattle Children's Hospital to create and test a system that provides safe and effective respiratory support for use in Uganda.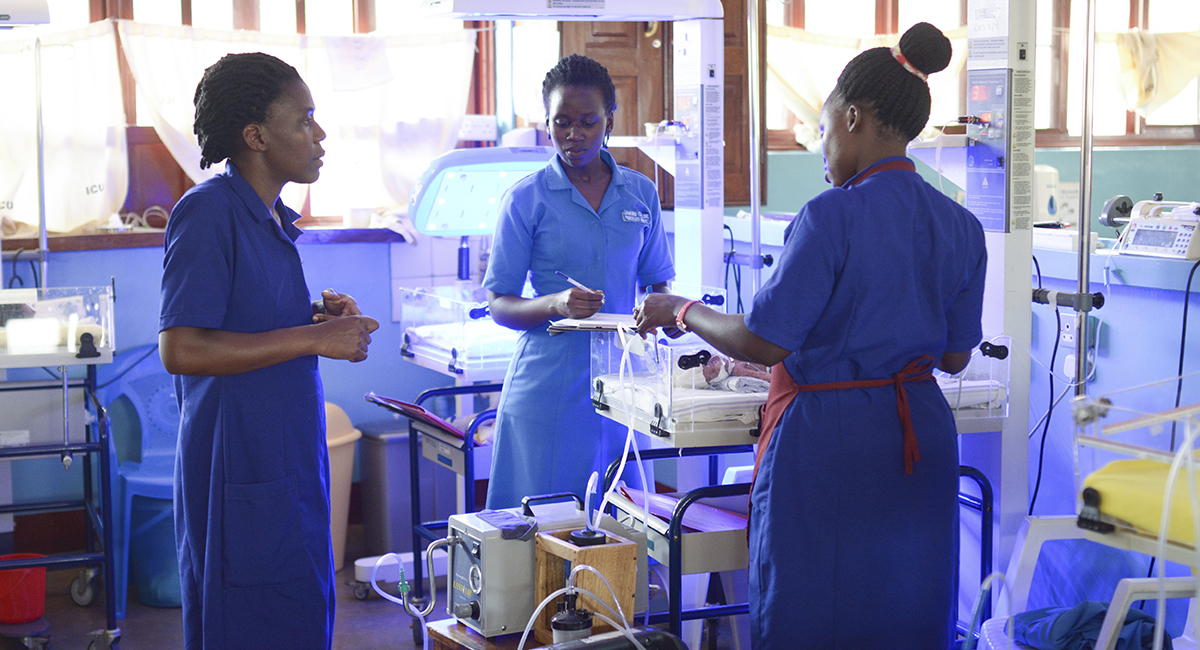 The RAM Cannula by Neotech is key to the success of this system and our ability to save the lives of babies like Ruth. When Neotech learned of our need for RAM Cannulas they kindly donated several boxes. Countless babies require this equipment each year and the nurses at Kiwoko Hospital are incredibly grateful to have these essential supplies. The passionate staff of the NICU work so hard and this makes their job much easier.
Adara is overwhelmed by the generosity and continued support of Neotech. What they do goes beyond a company just "giving back." They give with passion and with their whole hearts and it truly makes a difference.
Adara is always looking for opportunities to share our knowledge and experience in maternal and newborn health. Most recently, Adara and Kiwoko Hospital have been working alongside the Ugandan Ministry of Health to assist in the development of more NICUs to save even more newborn lives.
Heidi Nakamura resides in Seattle, WA. She was a NICU nurse for 33 years and a volunteer for Adara Development before taking her current role as Director of Global Health.