Patent Issued for Neotech ChinStrap™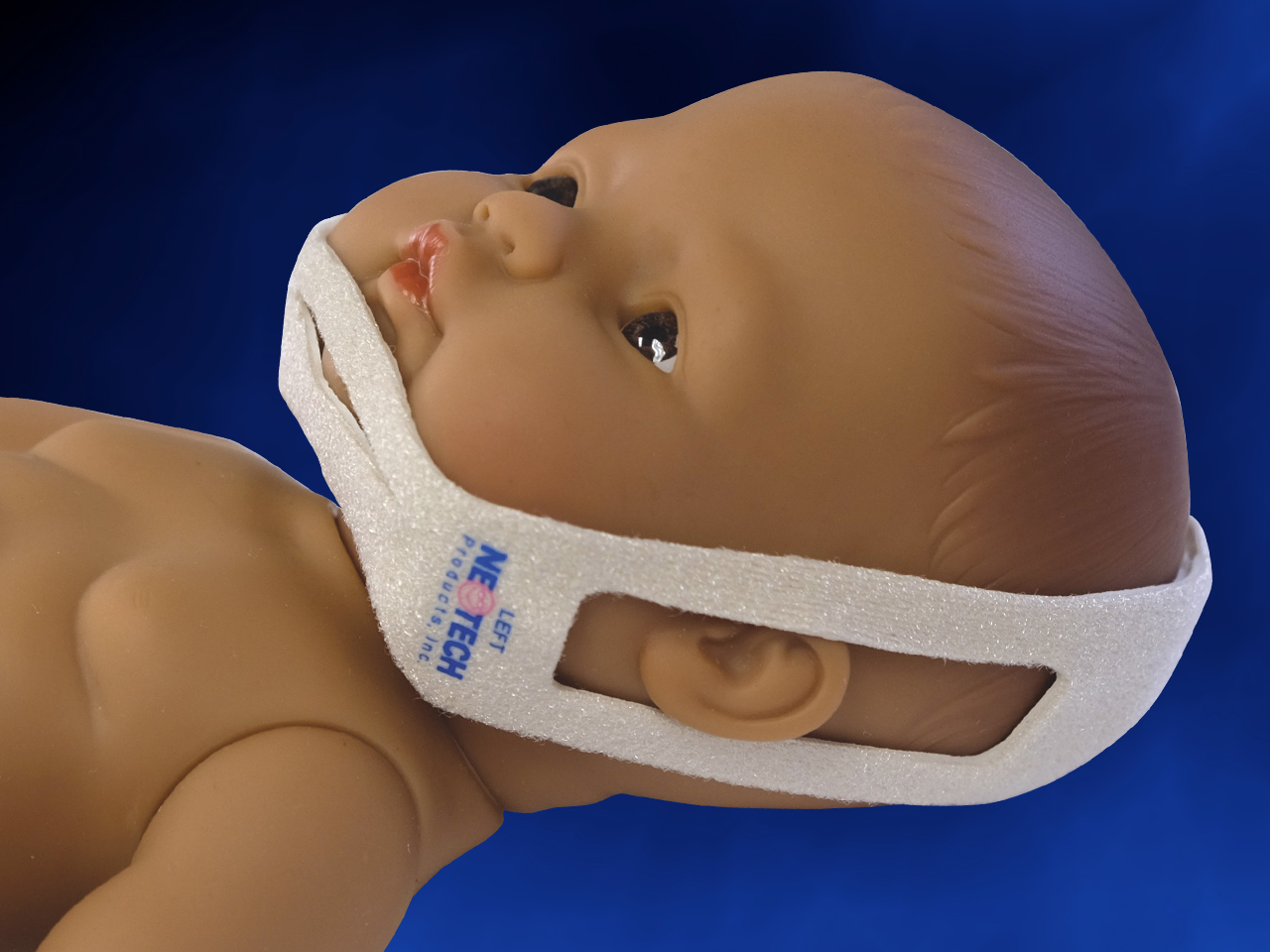 Long Awaited Patent Finally Issued!
Neotech is excited to announce the issuance of a United States Patent for the Neotech ChinStrap Respiratory Support Accessory!
Neotech released the ChinStrap for sale in February, 2012. After seven years, the United States Patent and Trademark Office has issued patent #10,342,693. It's been a long time coming for patent holders Sara Dimmitt and Craig McCrary.
As with many of our products, the inventor of the ChinStrap approached Neotech with a need. She recognized a problem and came up with an idea she believed could solve it. That's when Neotech got to work; running with her idea and helping to perfect it for market.
"When the idea for the ChinStrap came in, it immediately had me intrigued," said Sara Dimmitt, Manager of Business Development. "I started to draft up concepts, cut prototypes and work with the inventor on its clinical application. That correspondence is what sparked my love for product development and inventor relationships."
The ChinStrap helps to hold a patient's mouth closed during respiratory support so that air does not escape. It is form fitting and adjustable and features a split chin design for comfort and stability. The ear openings prevent the ear from folding over. The ChinStrap is designed to reduce the risk of pressure ulcers or necrosis.
Sara worked with the inventor to develop the ChinStrap with neonates and infants in mind. Newborns and preemies often have extremely sensitive skin. That's why the ChinStrap features skin-friendly NeoFoam®; a thick, soft, and breathable material that wicks perspiration.
Time to Celebrate
The Neotech ChinStrap is truly a unique product. We're thrilled that the patent has been awarded. Patents help to protect our intellectual property. They also give the inventors the recognition they deserve for their ideas and hard work.
"I was really excited to see this patent finally issue" Said Craig McCrary, President. "This was Sara's first patent and it's really a thrill when you see your name on something that is truly unique in our world."
"It has been a long road to get the patent approved. We're very excited to have it issued," Dimmitt said.
Please note: The original inventor chose not to be included on the patent application. As the inventor, however, she qualifies for and receives royalties on all sales of the ChinStrap. We thank her for contributing to our respiratory support product line and for helping us to Make a Difference.