Ernie Cavazos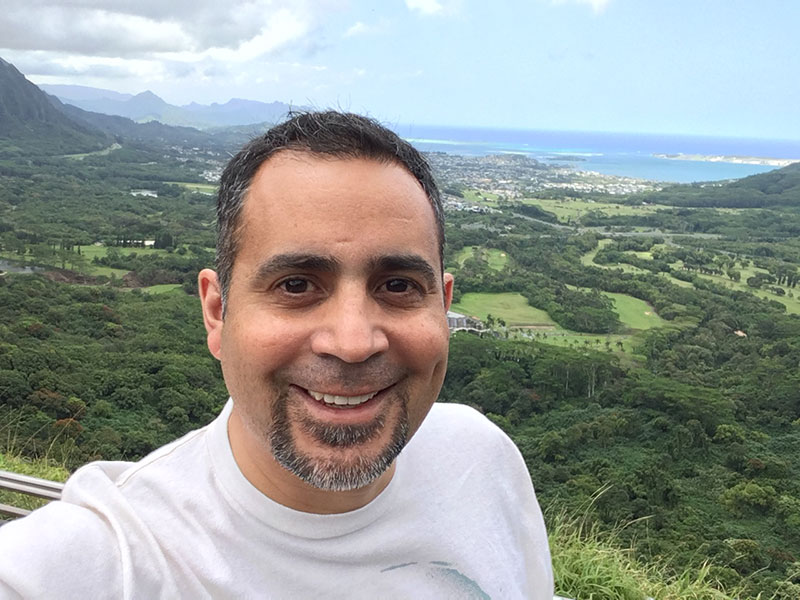 Ensuring the Neotech Brand Reflects Our Values
Our keeper of the Neotech brand has been an employee since 2014, but the relationship spans much longer than that. Ernie is one of Neotech's longest-standing team members.
Ernie Cavazos graduated from the Art Institute of Seattle and came up in his career as a graphic designer. In June of 2001, he joined Weston Graphics–our graphics and print vendor–where he developed and defined the Neotech brand and visual identity.
"The Neotech brand is instantly recognizable," Ernie said. "It makes me proud to have been a part of creating something that is synonymous with quality and patient care."
Ernie served as Neotech's primary account contact at Weston until January, 2011. After a brief stint with another company, Ernie jumped at the chance to work for Neotech directly.
"I always knew Neotech would be a great company to work for," he said. "As a client, they respected our expertise and appreciated the work we did. Even as a vendor, we were treated like part of the team. We had a voice and they valued our input. And of course, they paid their invoices."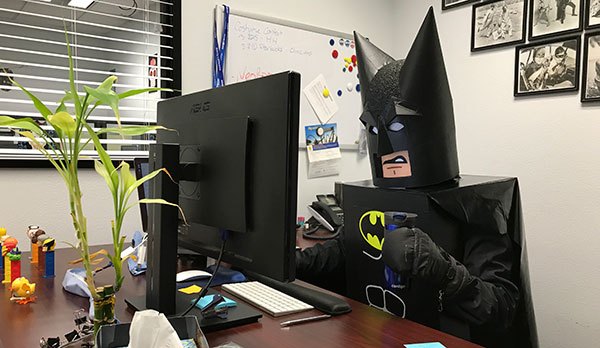 Ernie hard at work on Halloween.
Joining the Team Full Time
Initially, Ernie was brought in as a contract consultant on a special project. It was evident, however, that this was a long-term relationship coming full circle. A few weeks into the project, he gratefully accepted a permanent position as the Creative Marketing Coordinator. He was promoted to Marketing Manager, and then Director of Marketing. He manages two team members and coordinates projects with Weston Graphics.
"We still work closely with Weston on a weekly basis," Ernie said. "They remain an extension of the marketing department."
As the Director of Marketing, Ernie oversees all packaging and marketing materials, advertising, the website, and more. Plus, he still works hands-on as a graphic designer occasionally. From sell sheets to trade shows, Ernie helps to ensure that the Neotech brand is always well represented.
Away from Neotech, Ernie and his wife, Molly, enjoy exploring new places to eat and finding new, local activities and attractions. Ernie is a big L.A. Kings fan and hopes to one day make the team. For now, he settles for playing ice hockey in a recreation league. He is also a colon cancer survivor who has participated in several Relay For Life events. Ernie has walked hundreds of miles and raised thousands of dollars in the fight against cancer.
Visit our Neotech Community page to check out stories and videos that exemplify the Neotech brand.