Netta Garcia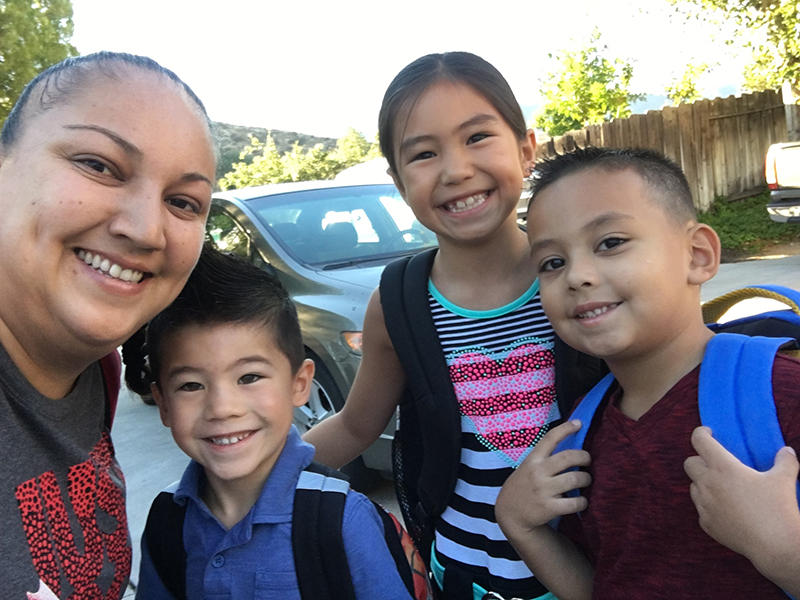 Managing Production to Keep Our Shelves Filled
In 2016, Netta took on the newly-created position of Production Manager. She has helped to improve our production efficiency.
Our Production Manager came to Neotech in January 2014. Netta started as a temp employee who was staffed by Barrington Staffing Services. She officially joined the Neotech family in April of that same year.
Netta initially filled the roll of International Specialist, coordinating orders and shipments for our international distributors. In November of 2016, Netta transitioned to a new roll: Production Manager. In her role, Netta is responsible for stocking the shelves with product. She oversees the Assembly Team. "The backbone of our company," as she calls them. Netta works closely with the Assembly Supervisor to coordinate the production of finished goods. She also oversees Purchasing and works to ensure that we have the proper inventory of materials and components on hand.
Netta is the ideal employee to serve as Production Manager because she is extremely well organized. Furthermore, she communicates clearly and in a friendly manner.
"The family atmosphere [at Neotech] is something that I feel makes me enjoy coming to work," Netta said. "But the number one reason [I enjoy working at Neotech] is who we do it for. And that is the babies and children!"
Before coming to Neotech, Netta held customer service positions at an aero engineering company and a title company. She puts those customer service skills to work every day providing excellent "service" to the Neotech team.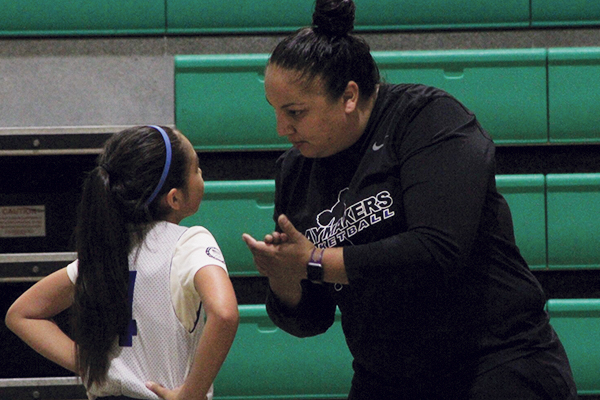 Netta coaching her niece, Jasmine.
Away from the Warehouse
Netta is a local California girl who enjoys spending time with family! Especially hanging out with her six nieces and nephews. "It's good therapy," she says about spending time with the kids. "And they go home at the end of the day!" : )
Netta is an avid sports fan with basketball and the Lakers taking top billing. (Her MaltiPoo, Zobe, is named after her favorite Laker players: Kobe and Lonzo Ball.) She's also a big fan of the Yankees and USC football.
When she's not working on the production efficiency of Neotech, Netta is working on the efficiency of high school girls. She is a high school basketball coach, which takes up most of her time outside of work.