Steve Windsor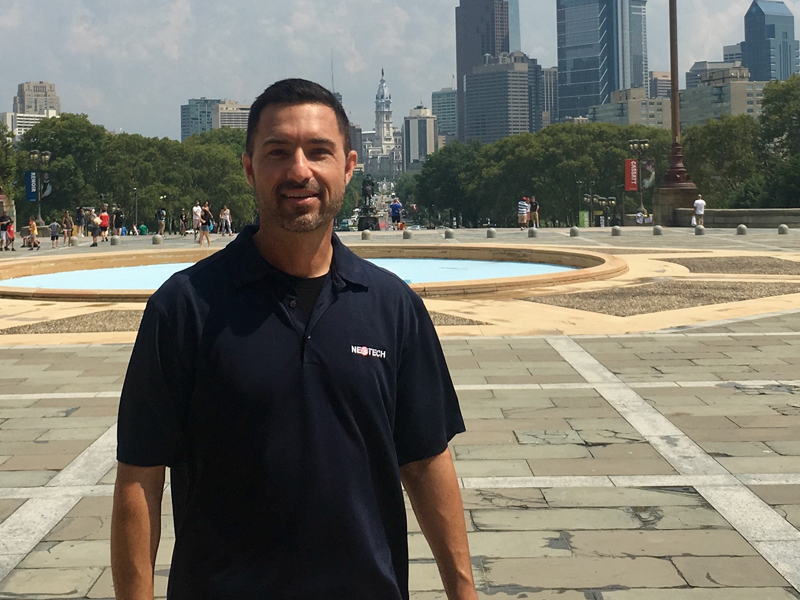 Managing the Neotech Supply Chain
From vendor to employee, Steve Windsor has been a key part of the Neotech supply chain for 20+ years.
Steve accepted the role of Procurement Specialist in September 2016 when Neotech restructured its Operations team. In 2021, he was promoted to Purchasing Manager. We rely on Steve to forecast our supply chain needs and purchase accordingly.
In his role, Steve determines what our raw materials usage will be. He predicts our packaging components needs. And he analyzes our finished goods inventory. He works closely with our suppliers to manage it all and keep the supply chain running smoothly. Ensuring we'll be well-stocked on Little Sucker, NeoLead, RAM Cannula, and more
"I enjoy the positive atmosphere at Neotech," Steve said. "Collaborating with others for a common goal, and taking on a variety of challenges."
Prior to working at Neotech, Steve was the production manager at Weston Graphics [Neotech's design and print vendor] for nearly 12 years. Stepping into full time role at Neotech, he was already very familiar with the supply chain.
Steve's parents were born in Hungary and moved to the U.S. in the late 60s. He was born in Santa Monica, CA, but he speaks fluent Hungarian.
"My father is a retired social worker who spent 25 years working for Los Angeles County," Steve said. "My mother was a caregiver for over 20 years before she retired." He also has a sister, uncle and cousin who live locally but most of his family lives in Hungary. He also has a dog named Zoey and an amazon parrot, named Angelo, who is 40 years old.
When he's not managing Neotech's supply chain, Steve enjoys camping trips, hiking, bike riding (he's been clocked at over 60 mph), and taking Zoe to the beach. He is a fan of tennis and basketball. And he's been bitten by a shark. Although, he didn't say what kind of shark.