Home Health: Steve Keirn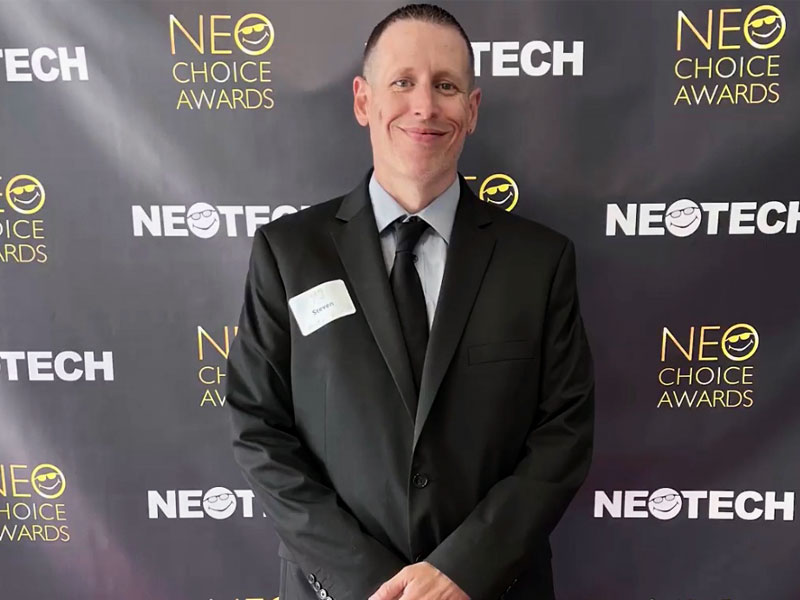 Connecting Parents to Our Home Health Products
Meet Steve Keirn, our Account Manager for Home Health.
After navigating the world of hospitals and insurance companies, parents reach out to Neotech for assistance with getting the products they need. Steve works closely with both the parents and their local DME companies to help make the transition as smooth as possible. Making sure patients get the correct products they need promptly.
"I truly enjoy being able to provide products to hospitals that will help save lives at such a young, vulnerable stage," Steve said. "I also love working with parents to help them get the products they need for their child."
Before landing at Neotech in March of 2022, Steve did sales and accounting for an Import/Export company. He also attended Pierce College in West Hills. Steve is originally from Oxnard, CA, but he currently lives in Santa Clarita.
"My wife Michele and I have been together for 18 years," he said. "We met in high school. We married in 2016. In 2017, we had our wonderful son, Elijah. We llive locally in Santa Clarita and love to enjoy all of the parks, hiking, and outdoor activities Santa Clarita has."
They also have a cat named Harper.
Outside of work Steve enjoys traveling, camping, hiking, fishing, and spending time with family. He also likes football and the UCLA Bruins.
Close to Home
Steve has had personal experience with the NICU. His son was born at 37 weeks with a lymphatic malformation.
"Unfortunately, the local hospitals [in Las Vegas, NV] were not comfortable working with such a small child," Steve said. "So my wife and I decided to pack our home and move back to Los Angeles to be close to Children's Hospital LA for treatment."
Elijah has been undergoing a treatment to reduce the size of the cysts on his neck, throat, and face for four years now.
"He is doing phenomenally. I can certainly relate to the things these parents have to go through day in and day out to care for their children. I also see, first hand, the difference Neotech makes. Every month I visit CHLA for treatments for my son, so I am able to see our products being used."
We're thrilled to have Steve on the Neotech team. We know he'll take great care of our home health families.
Take a look at all Neotech products suitable for home health care.