A Neotech Dad's NICU Journey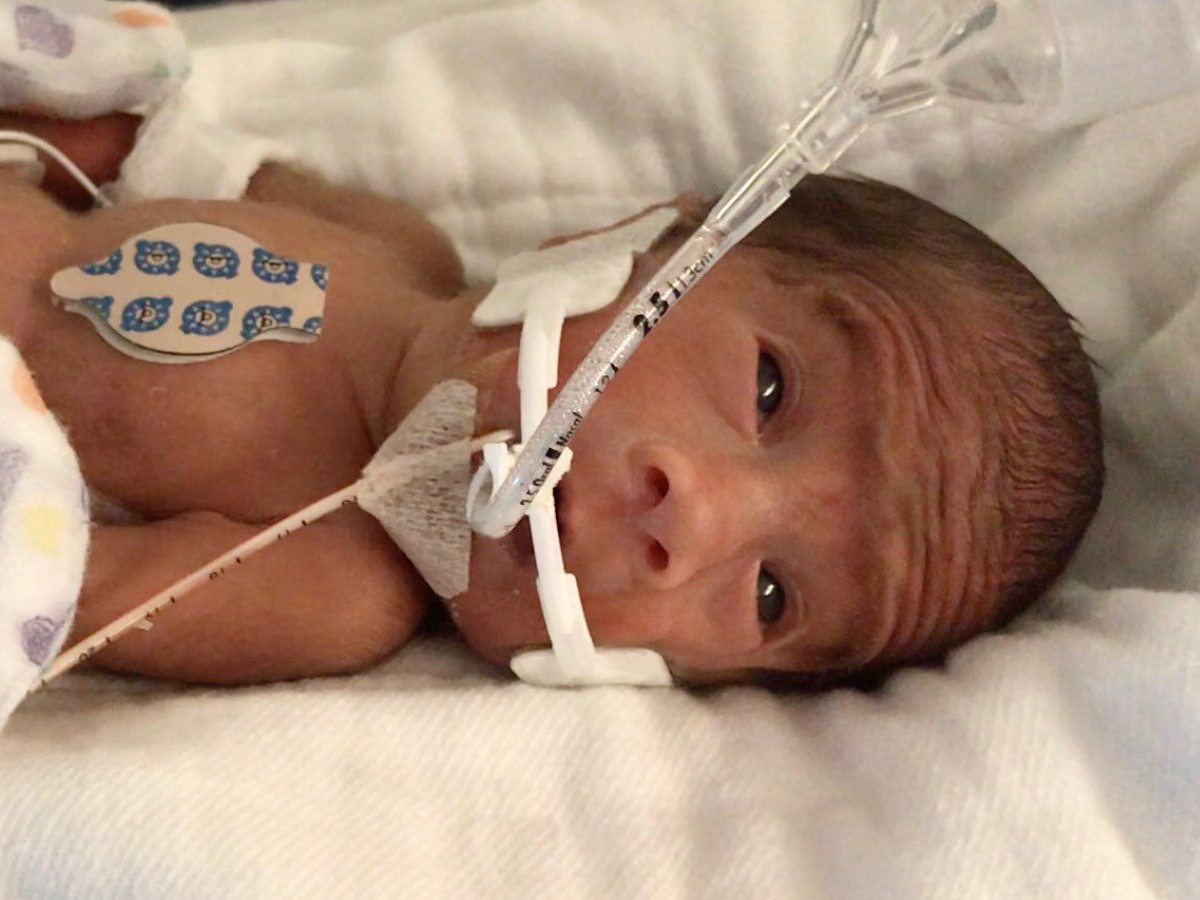 NICU Hits Close to Home
By Neil Ceniza, Director of Operations
I got to witness our products Making a Difference for my son in the NICU. 
Everything related to our pregnancy was moving along perfectly. My wife, Maureen, experienced minimal morning sickness, our doctor's visits were great, and all the ultrasounds came back normal. We were attending weekly birthing classes and Maureen was very conscious of her diet and strictly followed all of her doctor's instructions. So, when we noticed signs that her water broke the night of the March 22nd, we were terrified and confused. We called the hospital and they told us to come in. The doctor confirmed our worst fear… this baby would have to be delivered early.
The plan was to keep Maureen in the hospital for nearly eight weeks so that she could deliver at 34 weeks. That was the best case scenario, but of course things didn't go accordingly. He came just four days later on Thursday, March 26th. Nathan was born at 26 weeks and 3 days gestation. He weighed 1lb 12oz.
We spent the next 81 days in the NICU.
On the day he was born, I was able to go see him. They said I could take pictures. They took me to the nurses' station by the entrance of the NICU and asked me to clean my phone with a Neotech Cell Wipe and place in a Cell Shield. That was my first encounter with one of our products, but certainly not my last.
When I saw Nathan for the first time, he was already using NeoBar, Micro NeoLead, and Hold-A-Line. During his stay in the NICU, he also benefitted from NeoShades, Little Sucker, Suction Caddy, RAM Cannula, NeoBond, and EZ-Hold.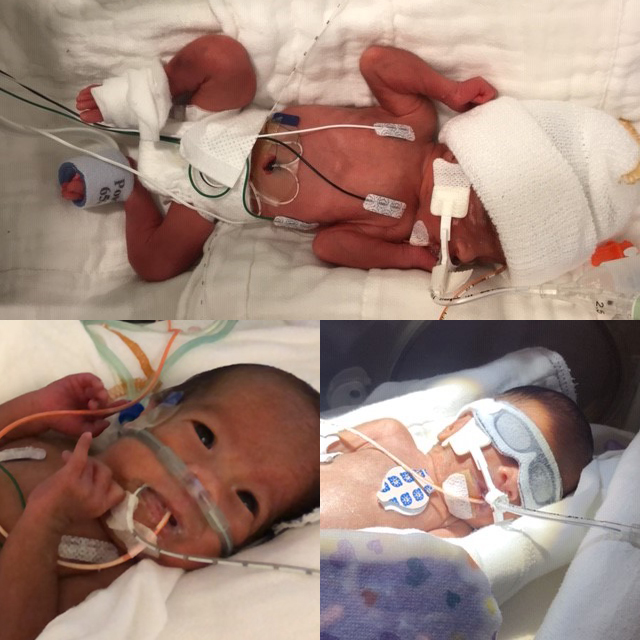 Premature in the Time of COVID
Giving birth to a preemie is a life-altering event in itself, but to have a baby prematurely during COVID-19 was extremely challenging. We were admitted to the hospital shortly after CA implemented the lock down. The hospital put new visitation restrictions in place which allowed only one parent to visit once per day. Maureen and I were not allowed to visit Nathan together in the NICU. The hospital closed off all waiting rooms and implemented a screening procedure and temperature checks at the front entrance. The only departments allowing one visitor was Labor & Delivery, Hospice, and the NICU.
Despite the challenges, the doctors and nursing staff at Kaiser, Panorama City were amazing. We were so fortunate to be under the care of the Chief Neonatologist, Dr. Marie Villosis. Dr. Villosis coincidentally trained under Dr. Ramanathan, who helped create the Neotech RAM Cannula. Dr. Villosis was always very informative regarding Nathan's care and would take the time to thoroughly explain any procedures or conditions he would have to undergo.
This was definitely the longest 80+ days of our lives. The roller coaster of emotions that we experienced was quite overwhelming at times. Seeing Nathan being supported by machines and not knowing if he'd be ok was heart wrenching. Every time he would overcome a hurdle, there would be another one waiting around the corner.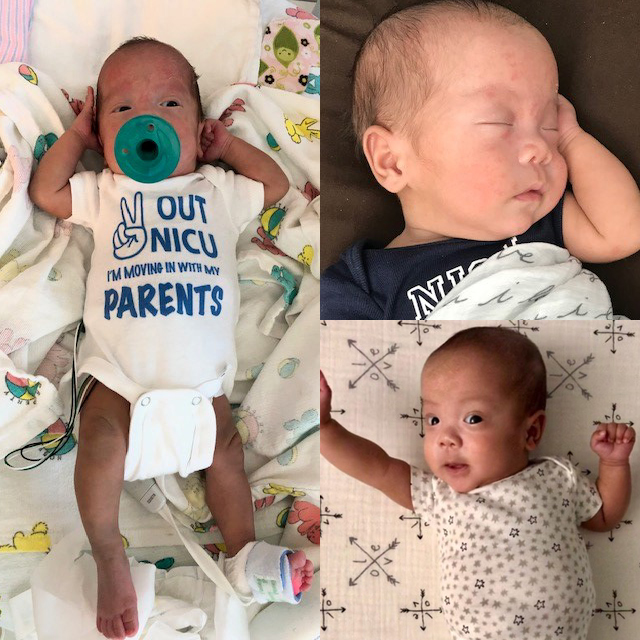 True Faith
Maureen and I know for sure that we could not have gotten through this without our faith in God and the prayers and support of our family and friends. Even though the pandemic prevented loved ones from visiting us, we received phone calls, text messages, emails and FaceTime calls that definitely helped us get through it.
We count our blessings every day and are grateful for the progress Nathan has made. As of this writing, he weighs almost 10lbs and is 22 inches tall. I am also grateful to Neotech for the products we make that improve the lives of babies all over the world. I know firsthand that we at Neotech truly make a difference.
Lastly, we'd like to personally like to thank our entire Neotech family, with a special shoutout to Craig and Judy McCrary, for surrounding us with love and support during our entire NICU journey.