Sustainable Packaging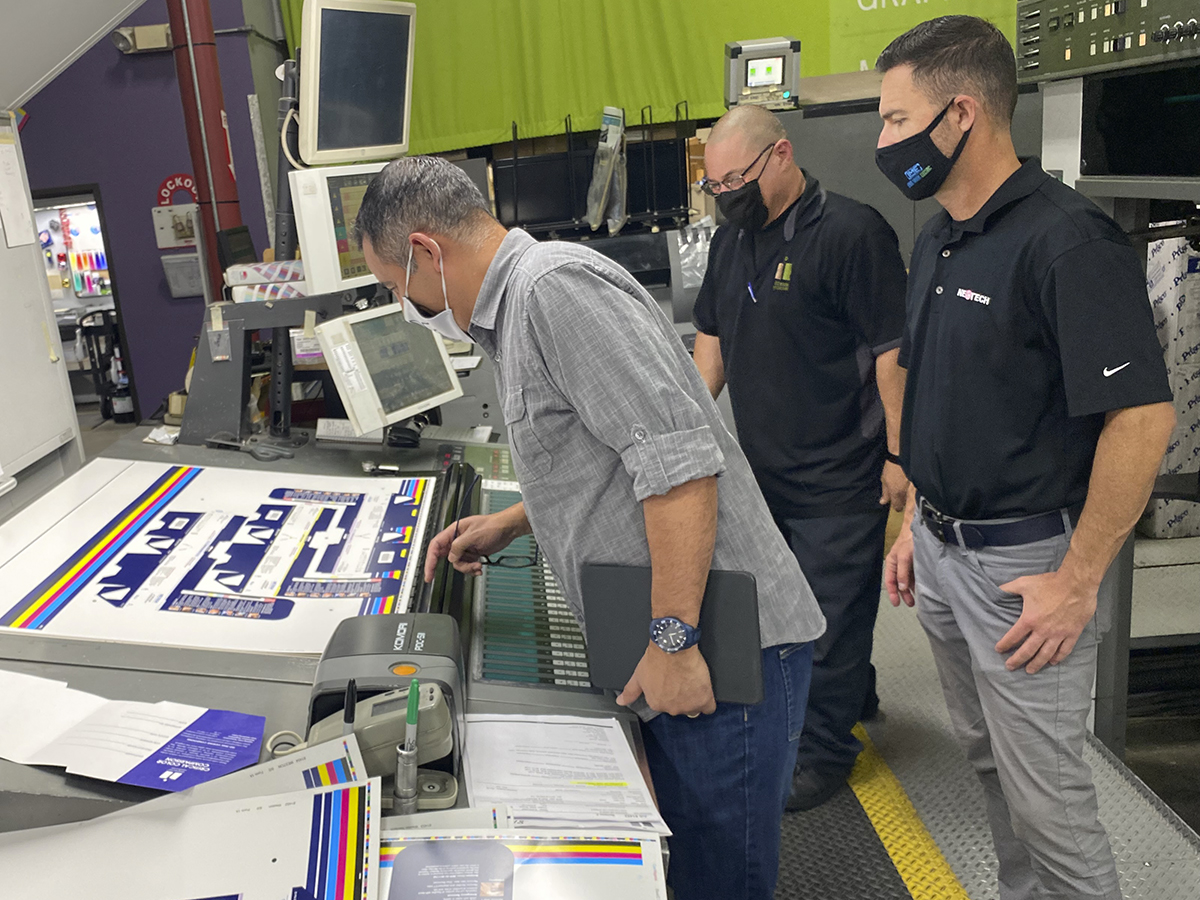 NeoBar® the First to Utilize Tree Free Box
Neotech is implementing tree free, sustainable packaging material in order to help offset its footprint.
There's no getting around it, plastics are pretty important at Neotech. We use them to make life-saving products like NeoBar and RAM Cannula®. The patients who benefit wouldn't have it any other way.
Despite the need for plastic, we are an environmentally conscious company. We're always looking for new materials and processes that will help to balance our carbon footprint. Our latest find is sustainable packaging for our product boxes. Otherwise known as Tree-Free™ Paperboard. It is 100% compostable.
Our partners at Weston Graphics introduced us to this innovative material, made from formerly wasted sugarcane by-product. It's strong and durable, and out-performs recycled products without harming the planet. There are no added chemicals or bleaches.
"As part of our mission, we are dedicated to providing high-quality packaging products that enhance the lives of the people who use them," Adam Weston, Owner – Weston Graphics said. "With regards to the tree free paper, we wanted to stay in sync with the natural environment "circle," use the raw material, in this case the sugarcane. These materials have a functional life, they are the embodiment of recycling.
"Many companies are aware of the word sustainable," Weston said. "It's the new green. But sustainability goes way deeper than having a recyclable box or container. Companies, including B Corps™ like Neotech, are very aware of the impact of using non-sustainable packaging to our landfills. Companies are choosing to use products like the Tree Free material instead. It is recyclable and compostable. More important is that the use of these products reduces their carbon footprint overall."
Moving Forward
A few members of Team Neotech took a field trip to see the NeoBar boxes come off the press. While we were there, we saw pallets of tree free boxes for industries such as medical, beauty, and food. It was reassuring to see that we are part of a larger movement towards sustainable packaging.
NeoBar is the first product line to use this new material, but it certainly won't be the last. And as always, all of our boxes will continue to be printed with soy ink. Which is better for the environment.