Neonatal Adhesive: NeoBond® Hydrocolloid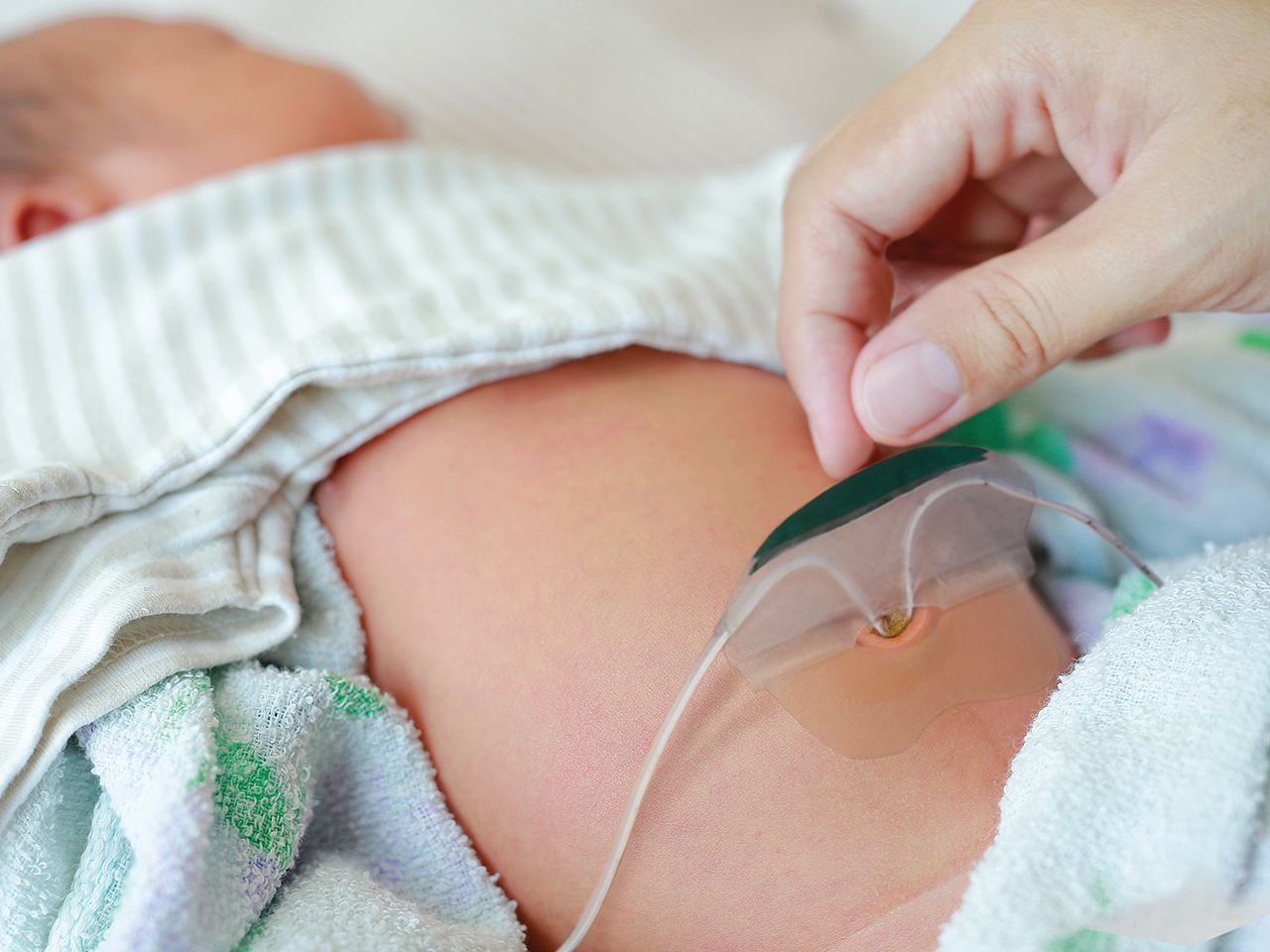 Skin Friendly Adhesion for Delicate Neonates
When applied and removed properly, hydrocolloid is a long lasting neonatal adhesive that minimizes skin damage. 
Products that promote healthy skin care are essential in the NICU. Neonates, and preemies in particular, are vulnerable to skin injuries. Neonatal skin is 40–60 percent thinner than the skin of an adult. As noted in the Neonatal Skin Care Evidence-Based Guideline, the removal of layers of skin may lead to an increase in transepidermal water loss and skin permeability, which may compromise fluid balance and lead to toxicity from topically applied substances (McNichol, Lund, Rosen, & Gray, 2013: III). The Guideline is recognized by the Association of Women's Health, Obstetric and Neonatal Nurses (AWHONN) and the National Association of Neonatal Nurses (NANN).
Neotech offers several products with NeoBond Hydrocolloid, a neonatal adhesive, including NeoBar®, EZ-Hold®, NeoBridge®, and more. Skin friendly hydrocolloid is a protective adhesive that helps to reduce the risk of damage to fragile skin. It eliminates the need for acrylic tape which can be more damaging. Plus, the long-lasting nature of hydrocolloid means you don't have to change or remove it as often.
Neotech provides step by step instructions for preparation, application, and removal of hydrocolloid. NeoBond will not adhere properly to moist skin so be sure it is clean and dry. In order to be most effective, warm the hydrocolloid before use. Heat is the catalyst for long-lasting effectiveness. Lastly, take care to remove the adhesive slowly and carefully. Taking the proper steps will help to preserve they patient's skin.
Patented Use of NeoBond for Electrodes
The use of hydrocolloid sets our NeoLead® neonatal ECG electrodes apart from the rest. Competitive electrodes use hydrogel adhesive exclusively. Hydrogel is a great conductor that facilitates strong tracings. It also promotes healthy skin, which is always a positive. But the hydrogel doesn't hold up over time. Especially in humidity. This causes other electrodes to slip or fall off much more easily.
When applied correctly, the moisture-resistant NeoBond helps to stabilize NeoLead electrodes. Plus it prevents the hydrogel from oozing or drying prematurely.