Free Neonatal and Pediatric Product Samples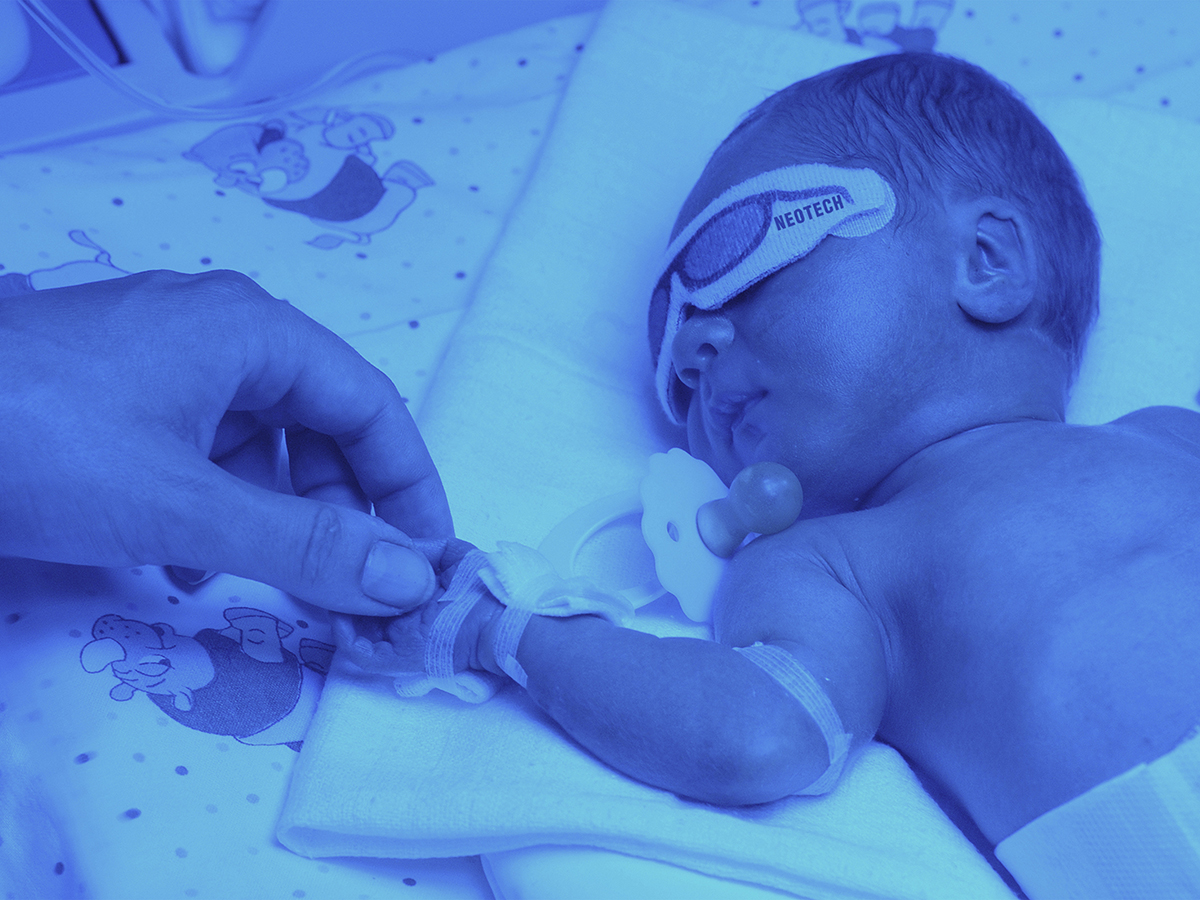 We're So Sure You'll Like Our Products, We'll Let You Try Them Free
We believe that the best way to determine if you like a product is to try it. That's why we offer free product samples.
Way back in 1988, we introduced the Neotech Meconium Aspirator. It was an innovative product, but got off to a slow start. Why wasn't it selling? One day, someone put forth the idea to send free samples and the rest is history. The Meconium Aspirator exploded and became the standard of care. And free product samples became standard practice for Neotech Products.
We understand that as a clinician or a caregiver, actually using a product to gage its efficacy is key. Having that firsthand experience; being able to feel the product makes all the difference. The Neotech ChinStrap™ and EZCare Softouch™ trach tie, for instance, feature skin friendly NeoFoam®. A material so unique, you simply have to feel it to believe it. When you see for yourself how these products reduce skin irritation, you'll be sold. That's why we're happy to send free product samples of almost any of our products right to your front door. Products like the ChinStrap, EZCare, NeoShades, and EZ-Hold to name a few.
Ordering your samples is as easy as going to neotechproducts.com! You can order multiple products right from the home page. Simply click on "Quick Order Sample."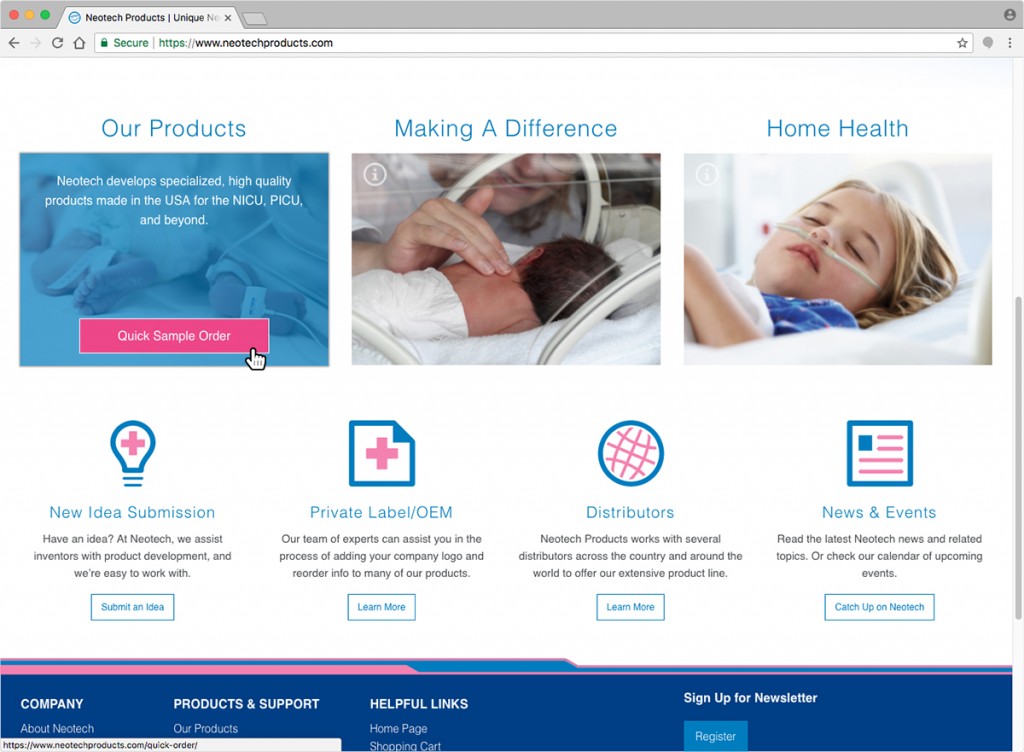 Of course, you can also view products one at a time to see more information for each. Then select your preferred sample product(s) and add them to the sample cart. Once we receive your order, our dedicated account representatives will process your request and, in most cases, ship your free product samples the same day! Shipping is also free. You can also email your sample request to samples@neotechproducts.com or call us at 1-800-966-0500 for all your sample needs!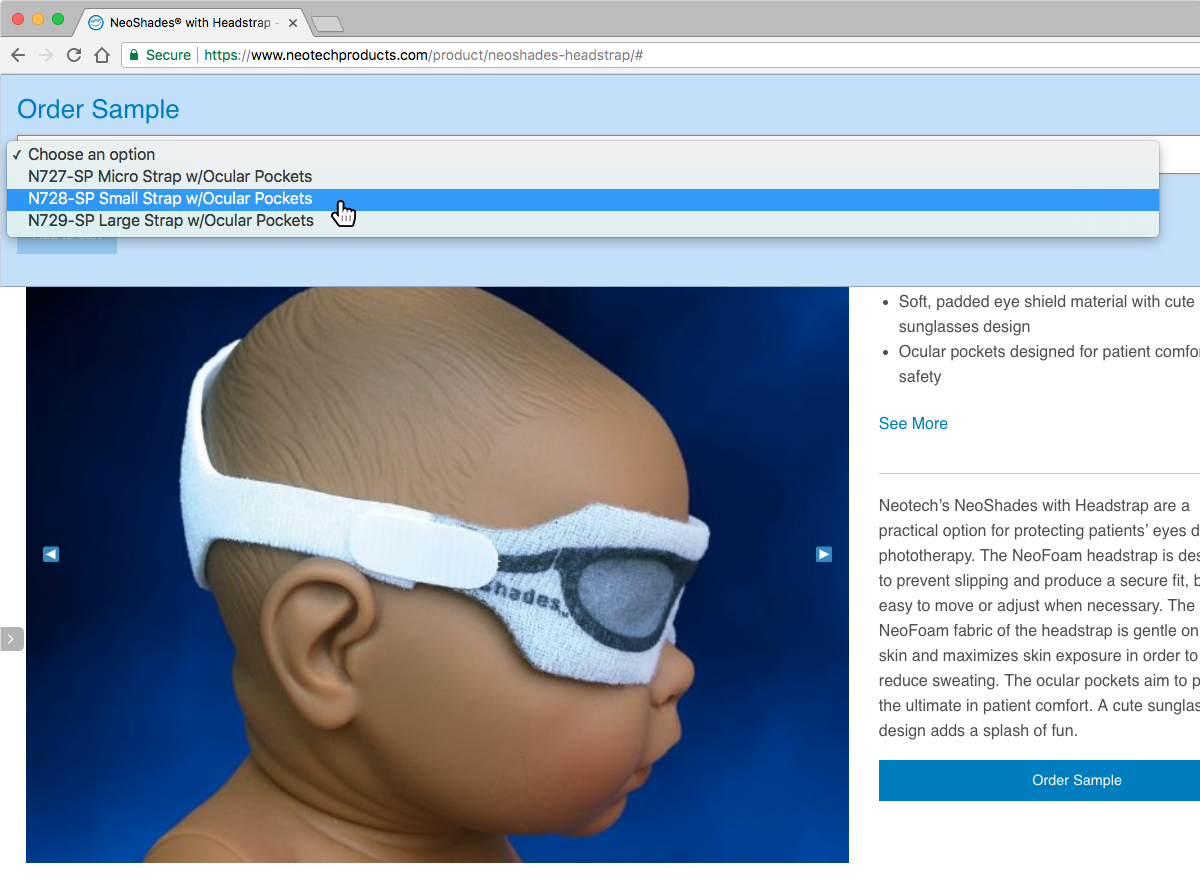 For medical institutions, Neotech also offers a comprehensive trial program. We know that in today's medical world, influenced by value analysis and product approval committees, you may require more than a sample. We will provide up to 30 days worth of product for you to use and evaluate in your unit. Our trial program allows you to trial a Neotech product with support from our account representatives to ensure that you have success with our product(s) before purchasing. We can even provide in-servicing for select products. Click here to start your 30 day trial.
Take advantage of our free product samples policy. Try our line of skin friendly products and discover why Neotech is a leader in neonatal and pediatric care.