NeoShades®: Alternative to WeeSpecs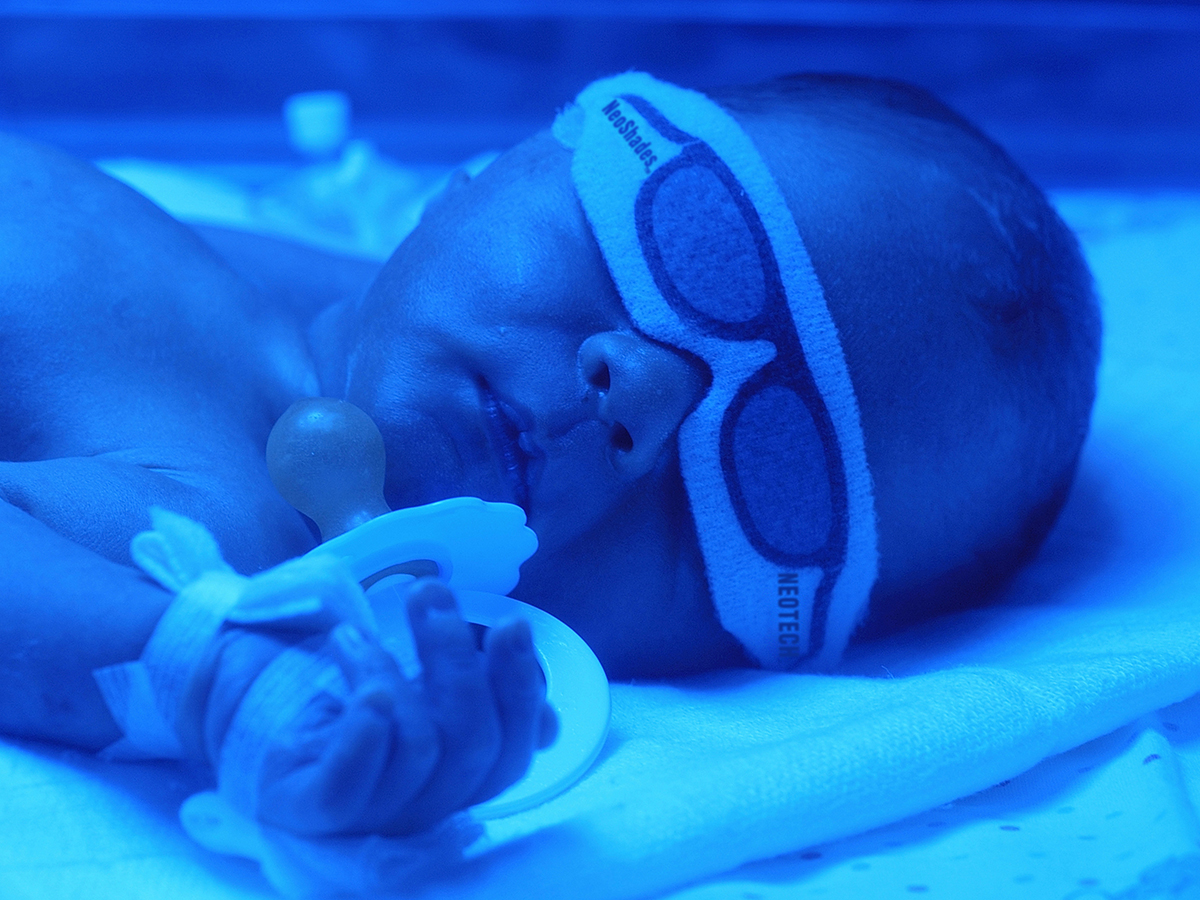 Comparable Head Strap Makes NeoShades a Smart Choice
The NeoShades with Headstrap features our patented NeoFoam® to hold the eye shields in place.
Looking for a replacement for Philips' WeeSpecs? NeoShades offers a similar head strap that minimizes slipping and wicks away sweat. It's so uniquely soft, you have to feel it to believe it. The strap is also adjustable to ensure the ideal fit. The oval shape helps to reduce head molding. The soft, padded eye shields have ocular pockets for added comfort and safety.
Phototherapy is surely a stressful time for parents, accompanied by worry and anxiety. Our unique sunglasses design can help to provide a little comfort. Parents have shared pictures with us and words of thanks for helping to put a smile on their faces during a trying time. When it comes to parents' comfort, a simple thing like sunglasses can make a big difference.
Unlike WeeSpecs, Neotech offers a second option for securing its phototherapy eye shields. NeoShades with Tabs features low-profile hook material and skin friendly hydrocolloid to hold the shades in place. The long-lasting adhesive tabs are applied to the patient's temples. Then the NeoShades attach to the hook material. There is no tearing sound when you remove or adjust the mask.
Watch our tutorial videos on how to properly apply NeoShades with headstrap or tabs. NeoShades Phototherapy Eye Shields are used in hospitals and NICUs all over the world. The instructional videos are available in seven international languages. You can view all available videos on our YouTube channel.
Each of our NeoShades options is available in three sizes; large, small, and micro for the tiniest preemies.
Phototherapy is quite common for newborns, especially premature babies. Eye protection is necessary and Neotech offers a cute solution with two ways to apply. We also offer free samples! Click here to try NeoShades Phototherapy Eye Shields for yourself.