Neonatal Vein Finder: NeoGlo® Transilluminator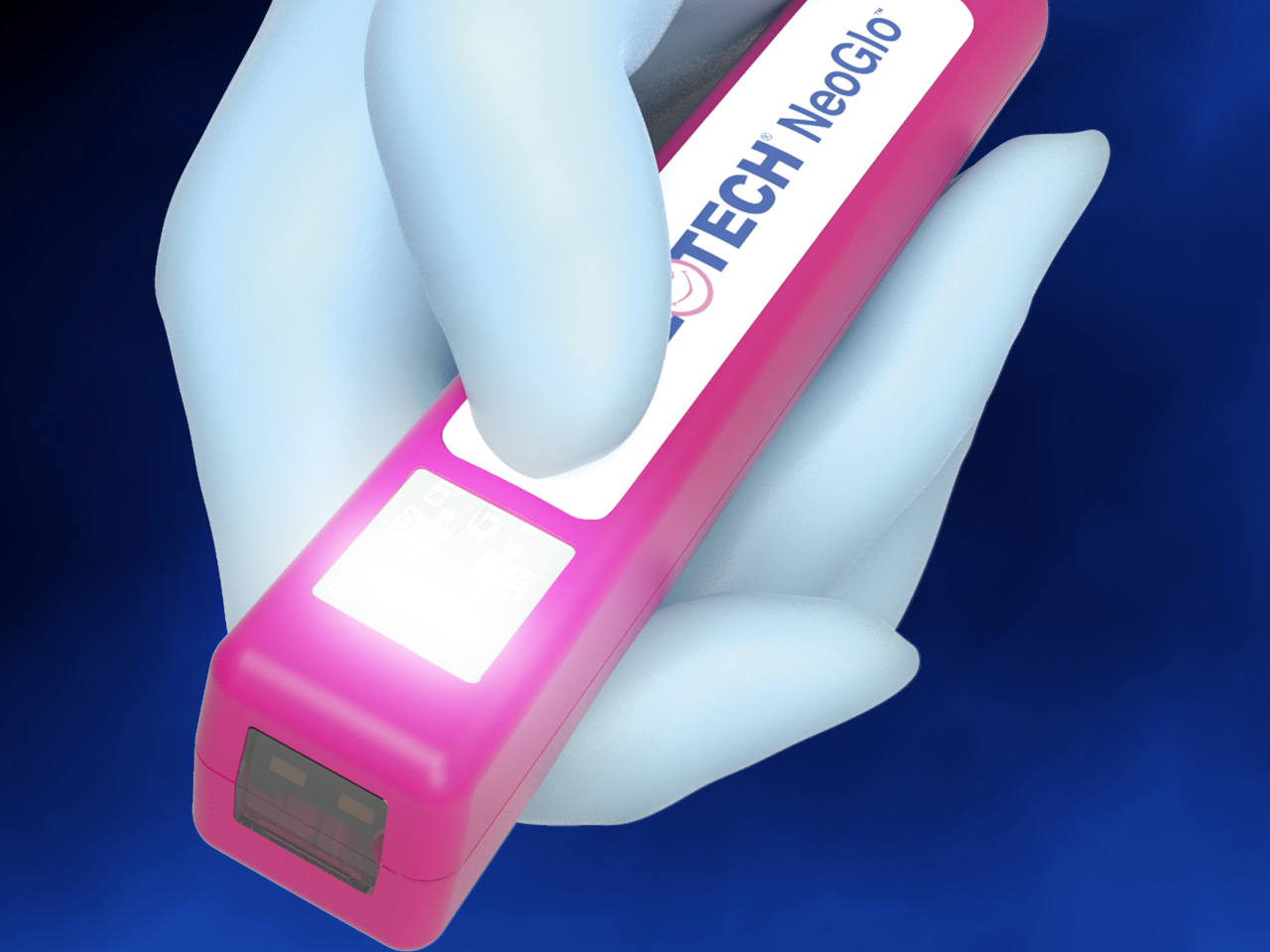 Neonatal Vein Finder with Four Light Settings!
NeoGlo offers a bright, affordable neonatal vein light that requires a single AA battery.
The NeoGlo is a hand-held neonatal vein finder that transmits light through tissues. Use it to find veins, arteries and other internal structures. The NeoGlo features LED lights that are cool to the touch for patient safety. It's compact size and ergonomic design was engineered with clinician comfort in mind.
The NeoGlo Transilluminator has multiple light settings for user preference:
Four forward-facing white lights
Two upward-facing white lights
Two upward-facing red lights
Two upward-facing white & two upward-facing red lights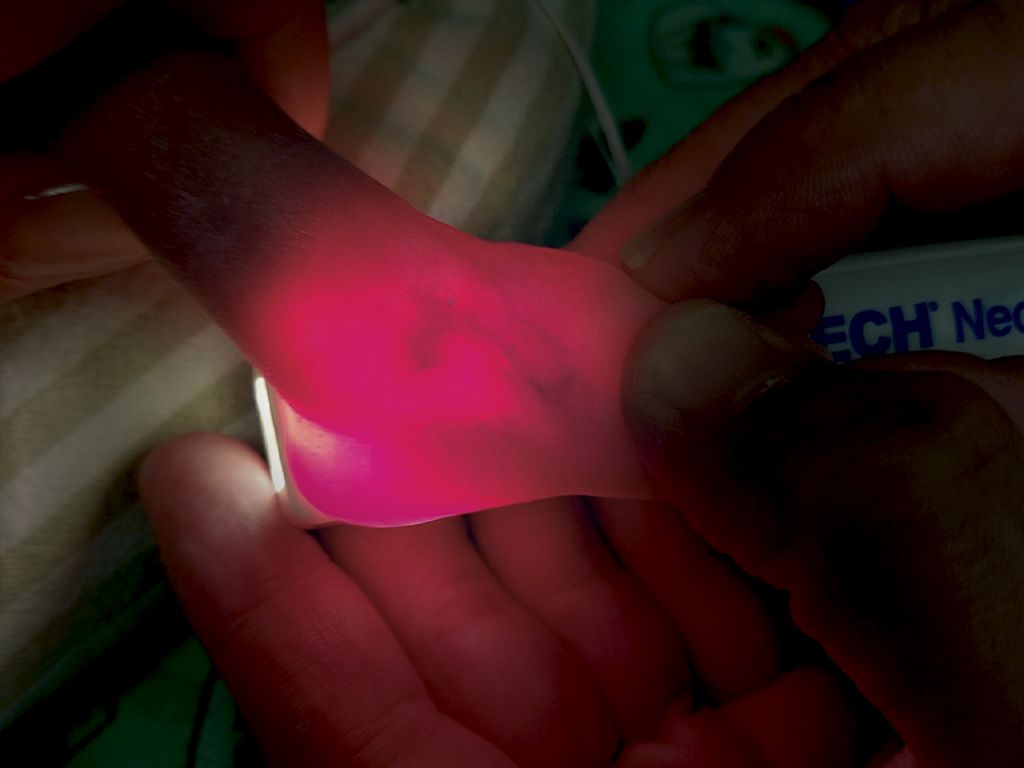 "We like to say designed with the clinician in mind," said Neotech Products President, Craig McCrary. "The truth is, clinical input was key to the development. A doctor from Israel presented the original idea. Respiratory Therapists and Registered Nurses then added their input. They told us what they'd like to see in a neonatal transilluminator. Next, our engineers showed us what they could do. And together, we developed the NeoGlo into an exceptional and innovative vein finder."
The NeoGlo Transilluminator is available in eight colors so clinicians can choose the color that fits their personality. It is powered by a single AA battery and will shut off before the lights become too dim.
Our neonatal vein finder is the perfect alternative to the Wee Sight. It's more versatile and brighter! Click here to see how they compare.
Order your NeoGlo vein light today or download the sell sheet. We also offer the NeoGlo Disposable for single patient use.
Watch our "live" NeoGlo presentation on YouTube.
Made in the USA
We proud to say that both of our neonatal vein finders are made in the U.S. We believe that manufacturing products in the U.S. is good for the economy and benefits customers and patients alike. Producing products in North America allows us to better control the supply chain to avoid back orders. Our team works hard to build lasting relationships with vendors that contribute to our high-quality standards. We're also proud to have contributed to their growth in return. We've helped our domestic vendors employ more people and contribute to their local economy.