Neotech Products has been Making a Difference by developing innovative medical products for 30 years. Our unique line of skin friendly products are designed to benefit patients and clinicians alike.
Founded in 1986 by a physician and two biomedical engineers, Neotech is a proven leader in the development of innovative neonatal, pediatric and respiratory products. We are well known in the NICU and highly regarded for our neonatal products. But we are much more than a NICU company. From the PICU to Children's Oncology to Home Health and so on, the pediatric market is vast and varied. Neotech Products serves it all.
OUR EMPLOYEES
The employees at Neotech are dedicated, caring individuals that will go beyond the customer's expectations to provide complete "Customer Satisfaction", not just customer service. We are not satisfied unless our customers and their patients are satisfied! To that end, we never have back orders. This has been our corporate policy for 20 years!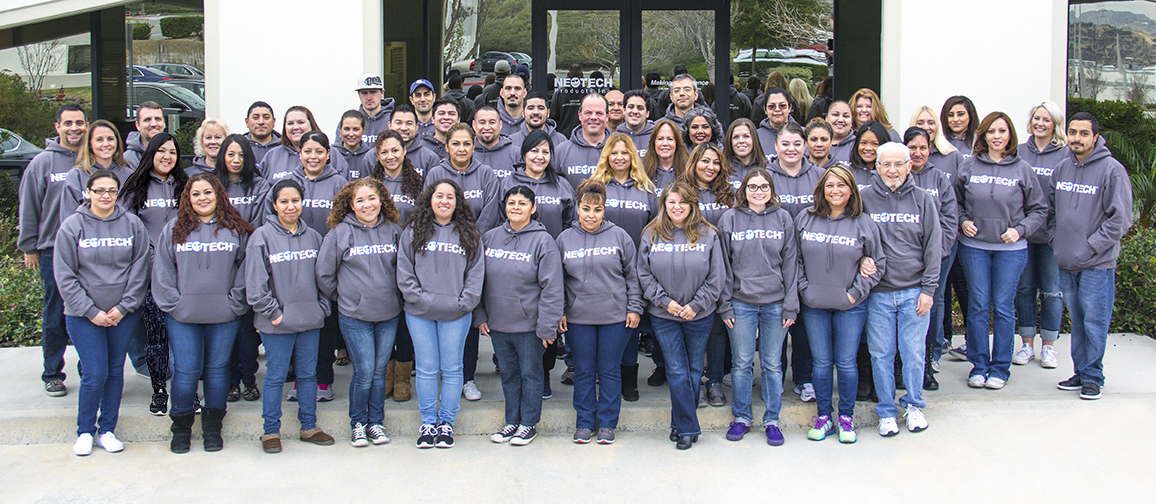 PROUD TO SAY … MADE IN USA!
Noetech is very proud to say that our products are MADE IN USA! We adopted this motto years ago and what we do is good for America, good for our local economy and good for our vendors. We know that many of our competitors have the majority of their products made overseas. This may add to the bottom line but it can also cause quality concerns, shipping delays or production problems.
We also know of some competitors that are actually encouraging and supporting manufacturers to "help broker their production overseas". What a shame that is! Our quality, avoidance of back orders and continued reliability for our products is a direct result of our MADE IN USA mission! Our products are very unique. Neotech is the owner of many U.S. and foreign patents and we continue to work on new product development to be at the forefront of neonatal and pediatric care.
Neotech products ARE NOT made with natural rubber latex or plasticizer DEHP