NANN 2018 – Visit Neotech at Booth 516!
Come See Us at NANN 2018 in "NANNAHEIM" Next Week
Visit Neotech in Anaheim, California at the 34th annual National Associating of Neonatal Nurses Conference, booth #516!
NANN is turning Anaheim into NANNAHEIM and we'll be there! Stop by for a visit and see our full line of neonatal products, including NeoSucker Curved, NeoBar, NeoLead and NeoBridge. Be sure to grab your free sample bag along with NeoGrip and Cell Wipe samples. Plus, catch a glimpse at what Neotech is working on next.
You can also purchase your own NeoGlo Transilluminator with improved durability at a special NANN price. Since its release last year, we've added a fourth light setting to NeoGlo and three new, vibrant colors. Plus, the NeoGlo Sleeve is now available! The NeoGlo Sleeve is a disposable protective cover to help keep your NeoGlo clean and guard against fluids. Purchase the NeoGlo at NANN 2018 and we'll include a pack of Sleeves to try for free.
Stop in and say hello to our NANN 2018 team. We can't wait to see you there. Click here for exhibit hours.
---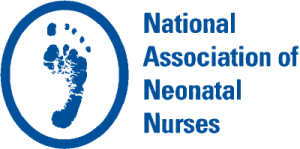 Making a difference for neonatal nurses, patients, and families.
NANN is a community of registered nursing professionals at all stages of their careers who care for newborn infants born with a variety of health challenges, including prematurity, birth defects, infection, cardiac malformations, and surgical problems. For more than 30 years, NANN has supported its members and advanced the profession by providing opportunities for members to
influence care for neonates and their families
collaborate with leaders and peers in their field
gain knowledge to improve their daily practice.